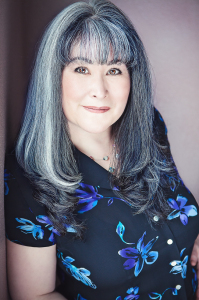 Welcome to my website! My name is Elaine La Joie. I'm an Empath, Intuitive, Shaman, Life Coach, and former Research Scientist (physics and biomedical engineering) My intention is to give other Empaths and Intuitives access to resources that will help ground you and your gifts in a very practical way. Please browse the site for free essays under the resources tab on what it means to be an Empath, and what it is like to work with a shaman.
Elaine's One-on-One Work:
I am happy to announce that I am now accepting a few energy work clients on a limited basis. Please contact me if you are interested. Other shamanic practitioners I highly recommend: Vanessa Wolf at www.soulpathshamanic.com, Hilda Porro at www.hildaporro.wordpress.com, or Greta Holmes at 480.838.8512 Please contact The Four Winds Society, Kimmapii Spirit Energies, or Sacred Pathways if you need shamanic training. If you are in Germany, contact Irina Dittert.
Weekend Workshop August 23rd-25th, 2019 Portland Oregon!
I am so excited to host Marv and Shanon Harwood for a shamanic workshop this summer! Most of my training has been from the Energetic tradition taught by Alberto Villoldo through his school, the Four Winds. I am very happy to learn the Animistic Blackfoot (northern plains tradition) with Marv and Shanon Harwood of Kimmapii. No prerequisites are required–just an interest in personal transformation and learning more about shamanic work. After an amazingly lovely Raven Portal last summer, and an invigorating Buffalo Portal, I'm eager for another this summer with Coyote. Please contact me to learn more!
Elaine's Writing: Empaths and their Relationships

There are lots of great books out there on intuitive gifts of being an Empath. However, my books focus more on the Empath in Relationships, and what the healing process is like for us when we do our personal work with a shaman. My books for Empaths are for sale in the Kindle Store, Kobo, iTunes, Nook, and in soft cover on Amazon!! The Archetypal Drama Triangle, Shamanic Energywork, Motivations of the Empath, Shadow Work and the Fan-Hero Family System are for sale there at a lower price than my website. Click here to see my books at Amazon. (This is a referral link, which means that if you click on it and then purchase my books, I will earn a small commission, which I greatly appreciate.)

The first book, The Archetypal Drama Triangle, is now available for free download on Amazon, Kobo, iTunes, and Nook.
I have also published all five non-fiction books for Empaths in one volume called The Empath as Archetype, Volumes One through Five. If you know you want to own all five books, this is a convenient way to go.
My latest book is a work of fiction. The Girl and Her Being is a mythic short story written for Empaths about the soul mate relationship. Written as a fairy tale, follow an Empath on a journey of self-discovery on what it means to love, to be a friend, and to be in tune with guidance. You can buy The Girl and Her Being on Amazon as well.
You can purchase all my books in pdf form through my website. Just visit my shop page.
Please sign up for my blog to receive updates on essays for Empaths. Enjoy all the free essays throughout this website which were written over the past twelve years. If you have questions or suggestions for new essay topics, don't hesitate to contact me via email or my blog.
much love,
Elaine